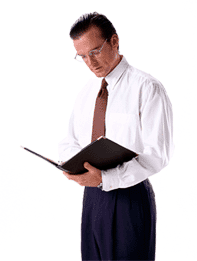 Richworld can assist your company to establish corporation and start business
in Japan. Richworld can be your partner between the Head Office and local
management in Japan on reasonable cost.





1.When starting business in Japan

Business startup consultations,including type of entitiy
Assistance in searching your office space
Recruit personnel
Register company,corporation or branch
Prepare for business plan
Filing application for National & Local Tax Ofiice
Establishment of accounting procedures
Apply for health insurance and national pension insurance,etc.
Apply for copyright, patent,trademark and etc.

2.After starting business

Accounting Services
We provide a full range of services in the field of accounting as follows:
Full financial statement audits
Financial statement reviews
Preparation of forecasts and budgets
Accounting and payroll outsource services
Full bookkeeping services
Assistance in setting up companies; tax-related affairs and also law-related
Full payroll services, including calculations and application for health insurance
and naional pension insurance
Maintenance of asset depreciation data base for accounting and tax purposes

Tax Services
We provide full tax services for corporation income tax, individual income tax,
inheritance tax, property tax, withholding income tax and etc..
National income tax returns for domestic and foreign corporations as well as
for individuals
Inhabitant and enterprise tax returns
Other local tax filing forms including consumption tax and prperty tax
Representative at tax-related affairs with the national tax as well as local tax authorities
Tax planning for companies and individuals

Management Advisory Services
We provide the recommendations in an honest and constructive manner.
We support our clients in the following areas;
Consultation and recommendations on company management
Designing accounting system with personal computer
Consultaion on new business setting up and also on the existent management





Much reasonable cost than the "BIG-5"
Prepare for quotaion in advance anytime;You don't need to surprise later on!

Are you still satisfied with the services of "BIG-5"?





If you are interested in the alliance, please let us know by return, so that we may discuss with you in details.